Engineering firm "KapitalStroyProekt" of "Kapital" company. Thorough projects for capital development!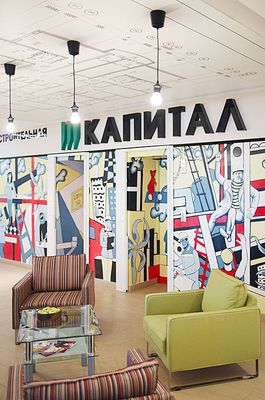 The development of an architectural object is just a half of success in terms of architecture. The architectural project is like a "score", according to which, as if reading the notes, a harmonious and reliable process of erecting a residential complex or administrative building, an object of a sports infrastructure or a medical institution will be held. Therefore, the more reliable the project company you refer to is, the better the final result will be.
The portfolio of the engineering firm "KapitalStroyProekt", which is a part of the group of construction companies "Kapital", has created objects that our city can be proud of. They are: the Perinatal Center of the Ryazan Region, the residential complex Kremlyovskoye, several houses on Podgornaya Str. with exquisite architecture, which became local landmarks on Shevchenko Str. and others. You can see it yourselves. Our projects are not just high-quality objects - they are exclusive.
Engineering firm "KapitalStroyProekt". We build what serves forever.
What are we thinking about, while working on your project?
We are thinking of how our building will fit in the architecture of the city and heed geodetic characteristics and landscape features. Our mission is to make the city more beautiful!
We are thinking if the physical training and health improvement complexes, cultural facilities and residential houses will be practical, safe and comfortable enough for the residents, employees and visitors;
We are thinking of how the building we are designing will look like centuries later! We design, so that years later our descendants admire the aesthetics of architecture and the elegance of technical solutions.
Project institute of the "Kapital" group means reliable solutions and quality design work!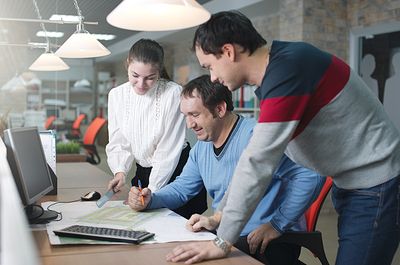 "KapitalStroyProekt" works as good as the best Moscow design firms.
"KapitalStroyProekt" shows excellent competitiveness on the design and construction market of Moscow and Ryazan regions, and here are the reasons:
Our staff consists of highly qualified designers who specialize in various areas of construction design.
Both hardware and software of our institute corresponds to the latest world trends.
We assign a personal manager to each client, which ensures individual approach and attention to the wishes and comments of our customers during all phases of design process.
Project institute "KapitalStroyProekt" is a company that works for the sake of the final result: you pay not for our working time, you pay for a thorough detailed project of a building object.